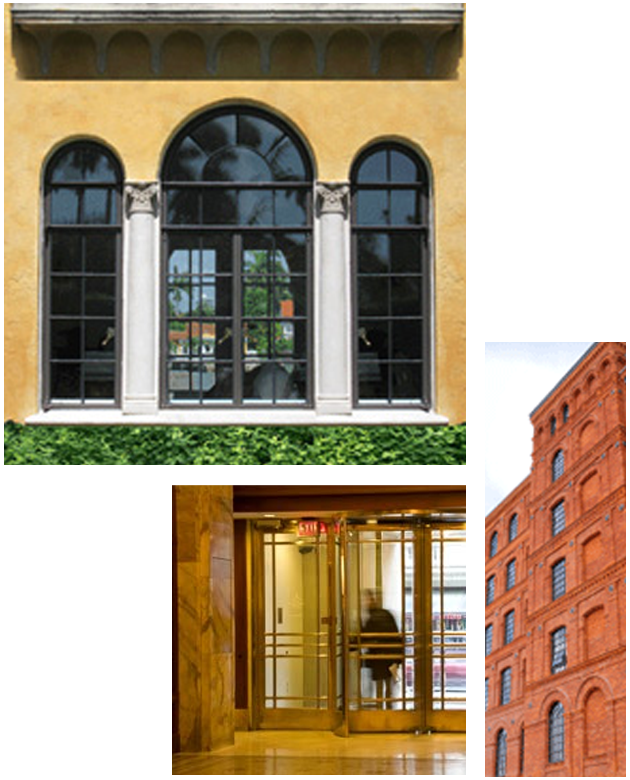 Historic Window Repair
---
Are your old windows sticking, drafty, or won't open? Our professional window repair services will solve these issues and get your windows working again.
Repair or restoration is almost always better than replacement, and AWR can repair or restore your historic windows. There are very few times when a true historic window has deteriorated beyond repair. General Contractors, builders, and architects that don't specialize in preservation usually prefer to replace historic windows because of their unfamiliarity with the workings of the restoration and preservation process. They typically have a "window guy" that works with them on every project, and they know exactly what to expect. They know the new windows from the big manufacturers (Andersen, Pella, Marvin, Jeld Wen, etc.) will be delivered wrapped in plastic and cardboard, screen attached, and easily installed.
With historic window repair and restoration, however, they have no idea what to expect, they think there are too many variables, and uncertain problems. They almost always advocate for replacement windows for those reasons.
However, historic windows once restored will last another 100 years. New windows typically have a 10-year warranty, and an expected 20- to 30-year life cycle.
Whether used singularly or as a pair, your hinged windows can function fully again with casement window repair from Architectural Window Restoration. We offer historic window repair as well as steel window repair to casements that are showing the signs of their age.
Can you repair a casement window crank? The cranks on casement windows are a common source of malfunction in old windows. In most cases, we can easily repair a casement window crank, or provide a replacement.
Looking to solve other issues or need general historic window repair near you? Our restoration teams provide casement window repair on some of the most prominent buildings throughout the country. We are not limited by size, scope, or location.