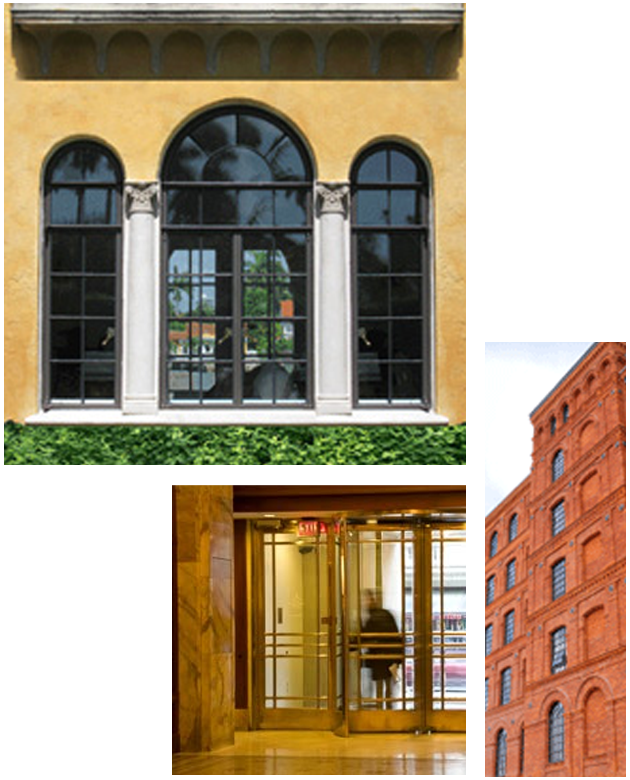 Historic Window Replacement
---
Often, general contractors, builders, and architects are not well-versed in historic window preservation. Unfortunately, because of their unfamiliarity with steel casement window restoration, they may decide to fully replace historic windows with modern options rather than opt to preserve these beautiful features.
You can maintain the historic integrity of your home or structure!  In most cases, historic windows can be repaired or restored. If they need to be replaced, we can provide new steel windows and doors that closely match the look, details, and narrow sightlines of your original windows and doors.
You don't need to settle for poor insulation from steel casement windows and doors. When it comes to historic window replacement, however, don't trust any replacement window company, handyman or maintenance repair service. You want to maintain the authenticity and the character that your antique windows provide, and architectural window restoration is your best resource.
Architectural Window Restoration craftsmen have years of experience in steel casement window replacement. We will make sure you're replacing casement windows that complement the structure's architecture. Our professional installers can remove your existing windows and doors with doing damage to your current home or other building. They are experts in historic window replacement and in replacing casement windows without compromising the architectural character and visual aesthetic originally intended.