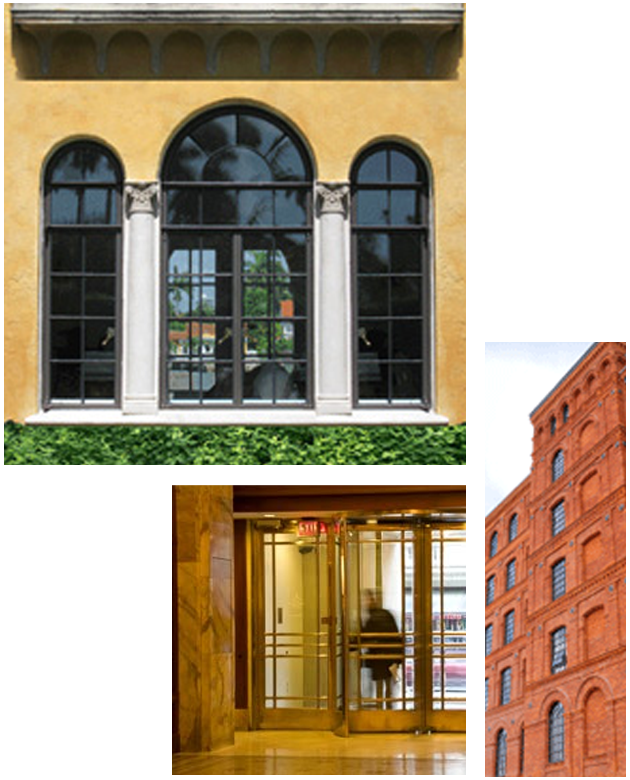 Professional Fenestration Consultants
---
There are many types of historic windows. Our staff goes through extensive training to learn all components of all styles of windows and doors and must be able to properly identify the style and operation. Our historic window consultants are familiar with all types of window styles including single-hung, double-hung, fixed/stationary, casement, French casement, awning, hopper, spandrel, etc.
As professional fenestration consultants, our staff must know this information to diagnose the issue for each window, and to know how to make the proper repairs. We can repair broken metal (brass, bronze, steel) ironmongery, or replicate replacement pieces, and repair and replace deteriorated sections of styles, rails, and jambs.
We can duplicate parts and pieces by casting and machining. We also can create exact matches for an entire assembly or an individual component of the assembly: Sash lock handles, sash stay, peg stay, mortise door lock-box assemblies, hinges, projected hinges, sweep locks, crank operators, sash limiters, friction hinge assemblies, friction stay, sash style details, frame section details, etc.
We provide these fenestration consulting services for our restoration customers, as well as those who are simply looking for someone who can provide these very difficult to find parts.